Why Tori Teaches?
He who can, does. He who cannot, teaches. –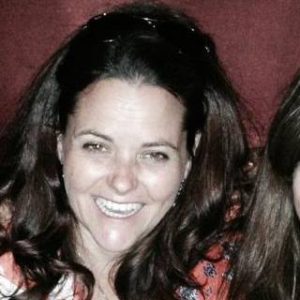 Man and Superman (1903) "Maxims for Revolutionists" George Bernard Shaw.
To this I say, "Bull Shit".  Who has two thumbs and can do both?  This lady.
I found my passion for teaching when I was in college teaching skiing for the University of Utah.  We were paid, got a grade, ate for free and got to ski with fellow university students.  What could be better?  I had been a good skier, but learning the art of teaching skiing made me a great skier.  This realization taught me that the best way to learn something was to teach it to others.
Soon after this I worked as a behavior therapist/teacher doing Exact English Sign Language with pre-school aged children with Autism.  This taught me patience and an understanding for different learning styles.
After receiving my BS degree with a major in Psychology and a minor in Heath Education from the University of Utah, I went on to complete my secondary education certification.  I spent the next four years teaching Psychology, Heath and Integrated Science.  I found that at dinner parties adult friends of mine would ask me questions about science, psychology and most importantly sex education.  I loved sharing what I knew and found that I had a knack for breaking things down so someone without a similar background to my own would walk away with a more complete understanding of the topic.
I took time off to raise my family, but I missed teaching so much.  I ran the Hands on Science program for my children's elementary school for several years.  One day a friend of mine asked me if I would be interested in being the PTA treasurer.  I have done all of my families household bookkeeping for years and have an odd love for numbers (we can discuss that OCD obession at another time), but this was definitely out of my wheel house.  Well, guess what?  I loved it.  I went on to become our district's Elementary Council Treasurer.  This enabled me to work with other treasurers and teach them how the process works.  I have continued on as the middle school PTA treasurer as well.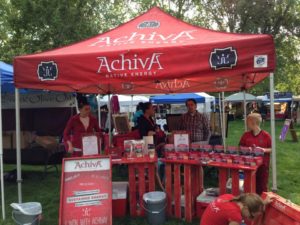 My next foray into teaching was through my natural sports nutrition company, Achiva Energy.   I spent time teaching our customers about nutrition (using my Heath Education degree again) and how chia and coconut water can improve performance.  This was done at Farmer's Markets, Ragnar events, Marathons and even Whole Foods.
Recently I started working as a loan officer for SecurityNational Mortgage Company.  You can find me at www.loansbytori.com. My husband Eric runs the Strategic Support department which includes Sales Support.  This has enabled me to travel the country with him help train/teach other loan officers how to use our tools.  Tori Teaches strikes again.
No matter what hat I wear, teaching will always be my passion.  I built this site as an outlet for that.  My hope is that at least a few people learn some from my ramblings.  Tori Teaches will include a section for finance, health/science, travel and organ donation.  I know it is a hodge podge of things, but that is who I am.  I am an extreme optimists that strives to see the best in people and the world. Don't be mean to one another in the comments.  There is already enough of that on Facebook.   My favorite saying is, "Namaste Bitches".  I am sarcastic, snarky and I think I am kind of funny.  You can make up your own mind on that.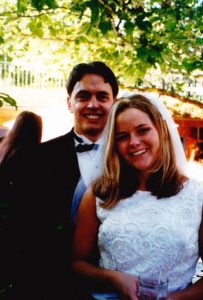 I am letting my husband off the hook from some of my information spewing that I dump on him.  Well at least that is the idea. 🙂  My husband I have known each other since 7th grade, started dating when we were 18 and have been married since 1997.  Our lives are very interwoven and you will learn a lot about it him.  He is my best friend, my soul mate, my one and only.  Yuck, I don't really talk like that cheesy puke, so don't run away screaming.  He is a really smart dude, who works too hard.  We have three awesome, smart ass kids that keep us on our toes.
No one is paying me for this.  If I ever do have an advertiser that I mention, I will be very clear about that.
Note: I would NEVER claim to be a writer.  I am convinced that diagramming sentences in school was some sort of exercise in futility.  Learning to type in the 1980s, I cannot make myself stop double spacing after a period.  Too bad, so sad internet formatting gods. Generally my grammar is pretty good, but my spelling is atrocious.  Thanks to spell check, you will never know it.
Namaste Bitches!